The Great Jackson Shootout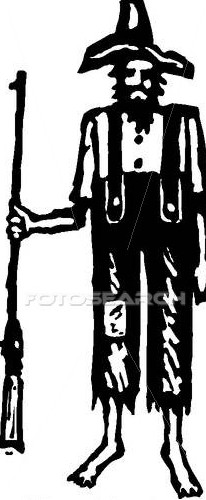 The Shootout in "Bloody Breathitt" County Kentucky
By Doc Rivera:
I was on L.D Wheeler's Shows, playing the mountainous coal mining country along the Big Sandy River in Eastern Kentucky and West Virginia back in the 1970's.
Trying to scrape out a buck in towns like Hazard, Pineville and Matewan was no easy feat. Matewan was where the Hatfield's and McCoy's had perpetuated their infamous deadly feud for decades and the offspring of those families still lived there together observing an uneasy truce.
These were not "cream cheese" marks, these were tough, hard and suspicious hill people who viewed "outsiders" with a jaundiced eye.
One of the most infamous towns in this part of eastern Kentucky was a forgotten little hamlet named Jackson.
Located in what was known as "Bloody Breathitt County", the town and the people who lived in the surrounding area there had such a rancid reputation that their high school sports teams had to play all 'away' games because, in the past, if the Jackson team lost in a home game, the opposing teams buses had been burned and their players physically attacked.
Because of this black reputation, no carnival had played the town in years.