Historical Circus and Carnival Videos From The Past
Taking a look at the day to day life on the road with the circus and carnival videos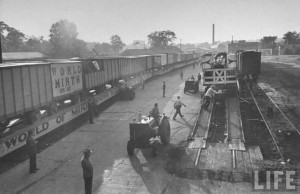 On this page you will find some circus and carnival videos of midways, show trains and various bits that I found interesting.
Some of the following historical circus and carnival videos are Youtube videos and some are personal footage.
Be advised, some are uncensored and may contain strong language, dry humor and ocassional bad cracks.
They are the stuff of daily life in the world of outdoor show business for better or worse.