History Of The American Carnival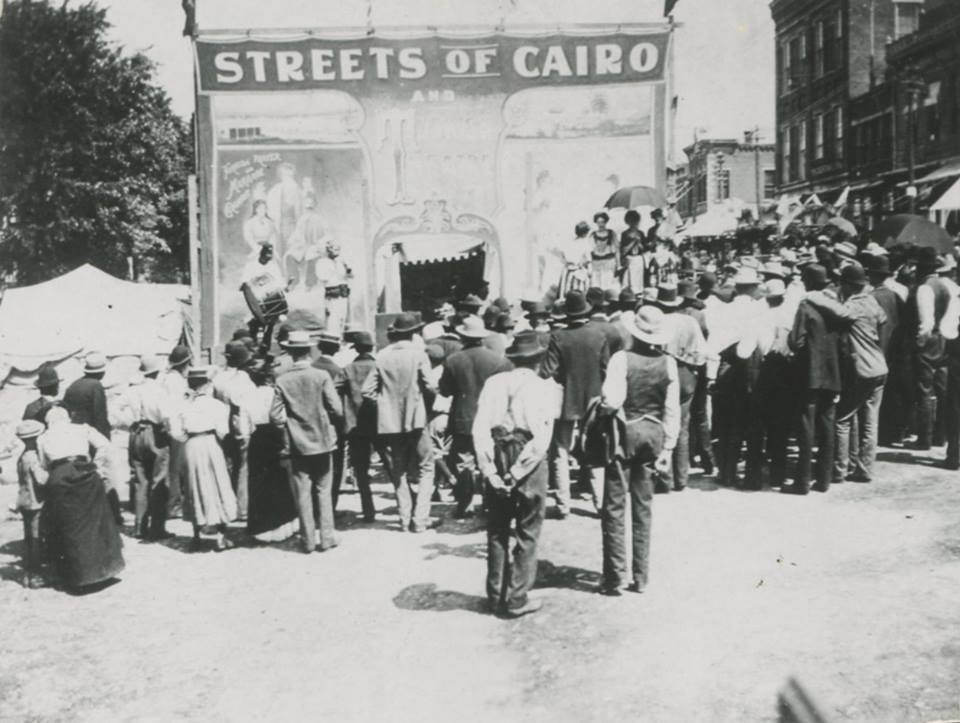 After the World's Columbian Exposition of 1893 in Chicago, the carnival business began to slowly take shape. Newspapers around the country had repeatedly extolled the feature attraction at the expo, The Streets Of Cairo where "Little Egypt" had done 'the dance' that had shocked the Victorian attitudes of the nation. Enterprising showmen were quick to seize on the popularity of this show and bring their own versions to small-town America.
Above you are looking at one of these shows set up in Bedford Indiana at a street fair on the fledgling Lackman & Loos Shows midway in 1907. 
Telling the history of the American Carnival can be summed up best by bringing to light that it was created through imagination, innovation and hard work.  The American Carnival brought the earliest form of entertainment to America. People could see Music Shows, Wild West Shows, Western Shows, Thrill Shows, Magic Lantern Shows, movies, and experience the alluring magic of the midway. 
You see the history of the American Carnival is unique in that it brought the midway to cities and towns throughout America. 
Some people were lured by the freak show, girl show,  circus, rides, carnival games of skill, motordromes, food, and family fun.
Rides were introduced on the midway. Cotton Candy was invented. Below are videos that add more to the history of the American carnival. 
History of the American Carnival Part 1
History of the American Carnival Part 2