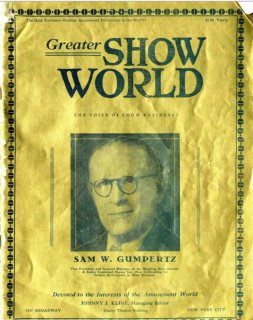 Greater Show World Magazine Holds The History of The Carnival Business
There are many publications out there that keep the history of traveling shows in America alive.
Greater Show World Magazine was a magazine from the year 1936 with descriptive articles about the life and times of the people and activities on the circus and carnival  midways of that era. You will see informative articles that keep the history alive of the carnival and circus industry.
Click here for the complete Greater Show World magazine in it's entirety.