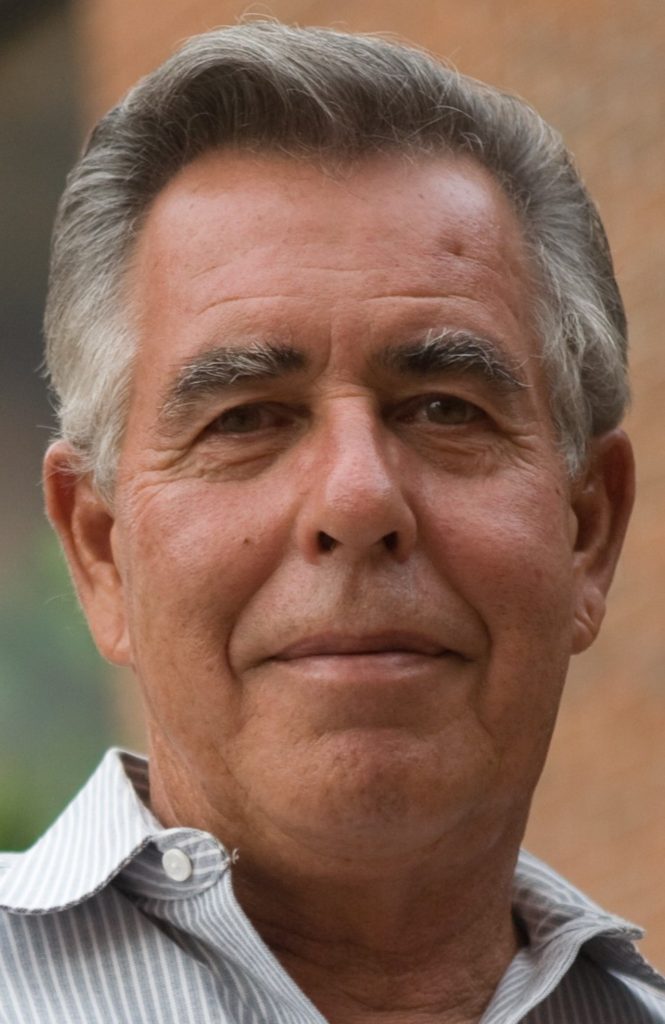 David (Doc) Rivera was born in San Diego California in 1947 and has spent more than 50 years in outdoor show business. Raised by his grandparents who were involved in the early days of television, he moved constantly throughout the United States as a child riding the wonderful old trains with such legendary names as Broadway Limited, Zephyr, the City Of New Orleans and Orange Blossom Special.
At the age of twelve, his grandfather died and his grandmother, alone and unable to financially support him any longer, sent him to live with his aunt and uncle in LaPorte Indiana. They had been performers on the 'Ringling Bros.Circus' before retiring to raise their four daughters and his uncle would often recount stories of his life on the "old sawdust trail".
One day he came upon an old box of Billboards and Amusement Business Magazine trade papers stored and forgotten in his uncle's basement. He poured over them at every opportunity and when,  at thirteen,  "Spec's" Groscurth's  'Blue Grass Shows' played the LaPorte County Fair,
He wangled a job selling tickets on the 'Cardiff Giant' show during it's run there. It was then and there that he knew he would someday be a part of this nomadic world. His relationship with his aunt and uncle had always been strained and later, as spring arrived, and knowing that his home life was deteriorating to a point that it was steadily becoming unbearable, he took off with  Paul Drago's 'Drago Amusements' which was playing the downtown streets at the time. His uncle gladly signed permission for Drago to keep him with an understanding that he be returned by fall to complete school. He never went back.
Through the next few years, he stayed with Drago working the rides and drifting throughout the country in the offseason. He hopped freight trains and hitchhiked and worked at whatever jobs were available to a kid in cities like San Francisco, New Orleans and Tampa during the off seasons, always returning to the Drago winter quarters in the spring.  Eventually, he was given the job as foreman of the shows Octopus.
 At 18 he was drafted into the Army and after serving thirteen months of combat in Viet Nam as part of a mortar team in the 101st Airborne Division he was discharged and came back home to work on Bobby Cohn's 'West Coast Shows'. He eventually became chief electrician on the massive seven unit carnival where he worked his way up to unit manager. When the show went bankrupt, he worked briefly for Larry Davis on the Carnival Time Shows and then went east with his own semi load of concessions where he ended up on Rocky Dell's 'Great American Shows'.
Bill and Gloria Myers had just started their own show, 'Myer's Amusements', (a Tennessee based carnival) after a split with Bob Bolin's 'Mid South Shows' and the opportunity presented itself to take over as the head electrician and book his concessions as well as some recent ride purchases.
After a time Doc started his own show,'Metrolina Rides & Shows' . The show was short-lived and Doc, now with two young kids, decided to sell off the rides and focus on the concession end of his business.
Through the years he played on such midways as L.D. Wheelers 'Larry's Amusements', 'Bill Griffiths Shows', 'Doc Hardin's Shows', 'Astro Amusements', 'Vivona Bros'., 'James E. Strates' and 'Royal American' to name a few, and finally with Fred Kissel's, 'Kissel Rides and Show's' where he and his wife owned and operated food trailers for many years.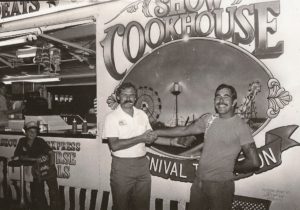 He and his family settled in Gibsonton Florida where he operated a sign and art paint shop that focused primarily on circus and carnival artistry. He was a well-known show painter and scenic artist there for more than twenty years during the winter months.
He is a member of the Gibsonton Showman's Club and a past Master of his Masonic Lodge (Desoto 105 F & A.M.) as well as a Shriner.
He has written a book (The Last Showtrain) soon to be published and works on personal projects such as this blog as well as oil paintings of the bygone era of the traveling shows of the past (they are currently on display at the Showmen's Museum). He is considered by many to be a knowledgeable carnival and circus historian and was showcased in the acclaimed documentary 'Gibtown" and numerous television shows and interviews.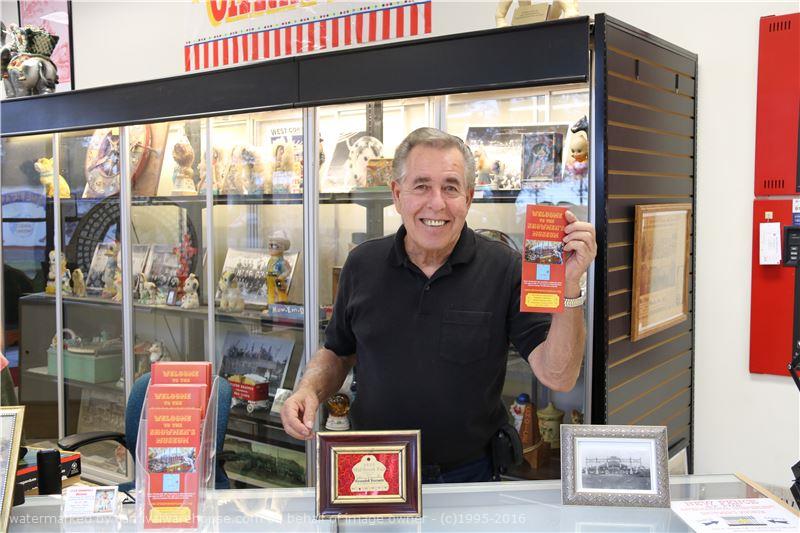 Currently, you will find him at the International Independent Showmen's Museum as the museum curator and executive director. Stop by and say "Hello" as he is always happy to share the history of the carnival and circus industry.